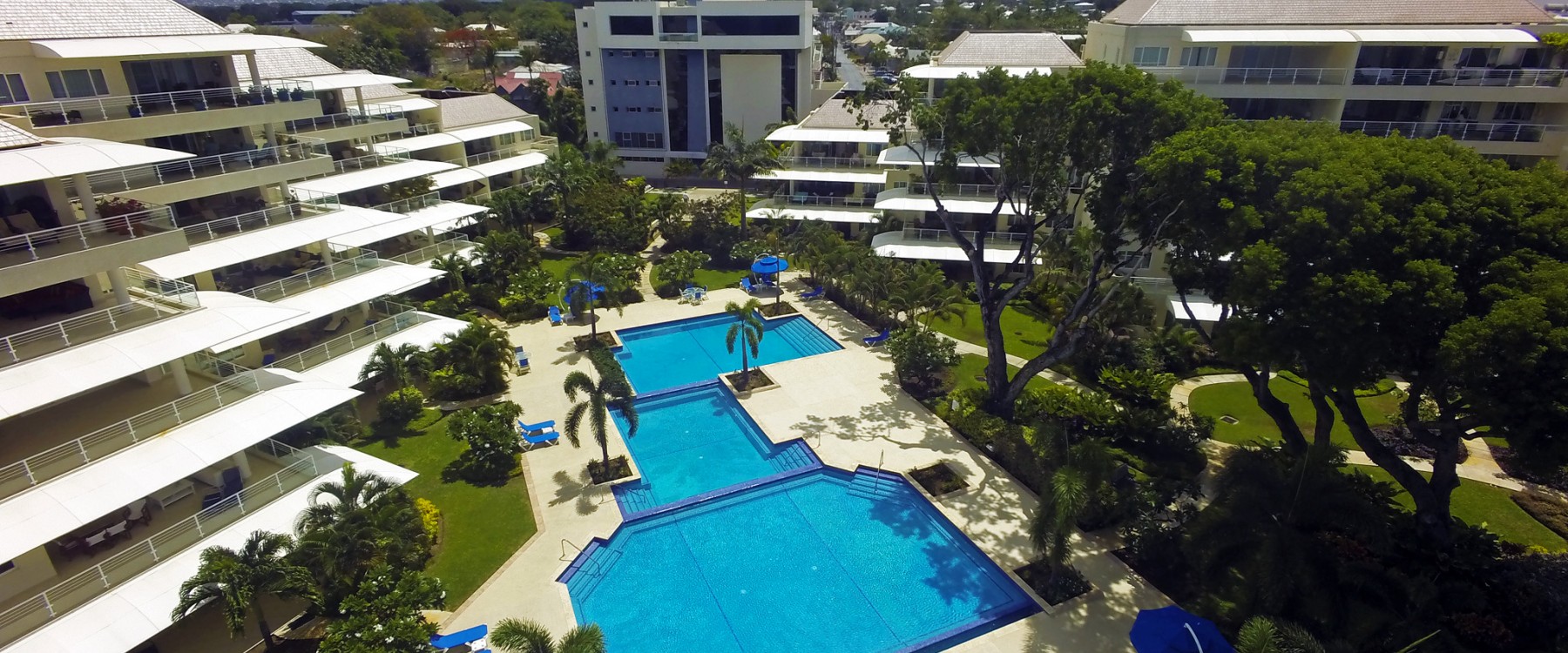 Completed in 2010, Palm Beach is a private, luxury, ocean front development comprising 59 residential units and 5 commercial units. The residential buildings contain spacious 2 and 3 bedroom units. Palm Beach is not a hotel or a vacation resort and many of the units are occupied by their owners or long term tenants. A limited number of units are available for short term rental by their respective owners. Refer Sales & Rentals.
All residential units are ocean front with sea views and overlook expansive tropical gardens. The central pool area comprises three separate pools with varying depths to cater for all age groups. There is also a well-equipped fitness centre located on the property.
The units at Palm Beach are all owned freehold and the common areas are controlled and managed under the provisions of a Condominium Declaration which provides owners with certain rights and obligations relative to these common areas. The owners, at their annual meetings, appoint a Board of Management to manage the facility in accordance with the terms and conditions in the Declaration and the by-laws contained therein. The Board of Management in turn have appointed a Property Manager and staff to oversee and manage the day to day affairs of the facility. The property is maintained to a very high standard.
The beach front itself is a designated protected turtle nesting sight and residents and visitors are treated each year to the sight of these majestic creatures returning to nest and the subsequent journey of the hatchlings as they make their way down the beach to the ocean.